The PWA Community
Founded by holistic health professionals who support alternative concepts & practitioners.

In the early 2000s, we first set out on a mission to provide holistic training and create a sense of community among practitioners. We brought professionals in alternative health together around the world to share and learn.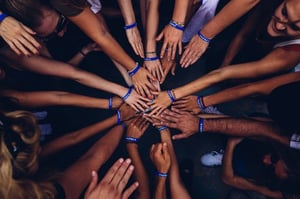 What started with small workshops has quickly grown into a blossoming, private community of members on a mission to change the way the world thinks about "healing."
By creating a united community among our members, it helped bring to light something critical that eventually shaped the entire PWA Community as it exists today.

We uncovered a major issue that places holistic practitioners at high risk...


Over the last two decades, far too many practitioners have been persecuted by state boards just for providing holistic services that the world needs.
Without a solid, defendable legal basis for their services, many holistic practitioners continue to be at-risk of costly and detrimental legal consequences brought on by the state.
In fact, it's exactly how Heather in Florida lost her holistic health coaching business. And the same thing is happening to Donna in Mississippi this year. She's threatened with large fines and jail time for providing dietary advice without a license.