Overview
Heather Kokesch Del Castillo founded Constitution Nutrition, a health coaching business, in 2014. As a holistic health coach, she offered individualized dietary advice through a 6-month online health coaching program and in-person sessions. She received a certificate in holistic health coaching from the Institute for Integrative Nutrition (IIN) in 2015 while living in California.

After relocating to Florida with her military family, Heather continued operating her holistic business — and trouble struck. In May 2017, she received a cease and desist from the State of Florida, requiring her to shut down her business completely. But first, she had to pay more than $750 in fines.

She decided to fight back, but ultimately lost her battle for justice in July 2019 on the grounds that states do in fact have the right to require licensure for anyone receiving money in exchange for health services.


The Details
Florida regulates licensed dietitians and nutritional counselors through the Dietetic and Nutrition Practice Act (DNPA). The Act classifies these professionals as "health care practitioners" and was established on the basis that "the practice of dietetics and nutrition or nutrition counseling by unskilled and incompetent practitioners presents a danger to the public health and safety."

Despite never claiming she was a licensed dietitian, Heather was forced to close her business, as it violated regulations under Florida's DNPA. The Act outlines specific requirements for educational and pre-professional experience, as well as passing a license exam, in order to operate as a dietitian or nutritional counselor in the state — which Heather did not meet.

For example, Heather's certificate in holistic health coaching did not meet the state's educational requirements for a bachelor's or post-bachelor's degree with a major course of study in human nutrition, food and nutrition, dietetics or food management.

In October 2017, she filed a lawsuit in the U.S. District Court for the Northern District of Florida on the basis that the restrictions imposed upon her and her holistic business by the DNPA were a violation of her First Amendment rights. She argued that the Act violates her freedom of speech because it prohibits her and others who are in similar situations from offering individualized advice about diet and nutrition.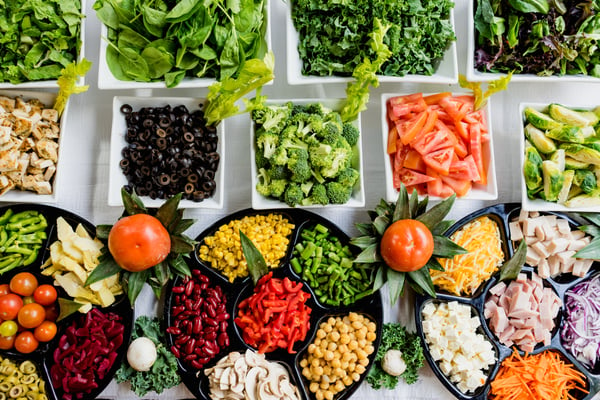 Outcome
In July 2019, the Florida court ruled against Heather's claim that her health coaching was protected under First Amendment rights. The court upheld the licensing requirement on the grounds that Heather's advice was "conduct" not "speech" and was exempt from First Amendment protections.

Heather is planning to appeal the court's decision.
Takeaway
Heather's story is all too common, where states have full rights to regulate holistic health services and businesses, typically through licensure.

While laws governing health care services vary state-by-state, they most often require lengthy and expensive education for licensure (such as a bachelor's degree in nutrition in Heather's case). If you don't abide by the regulations of licensure — regardless of if you're a surgeon or someone who provides essential oil therapies or teaches yoga — you're subject to expensive legal troubles that could leave you closing up shop.

The good news is that there are alternatives to these expensive, time-consuming education requirements, which allow you to offer your holistic services without worry. As a licensed Professional Wellness Alliance (PWA) team member, you can operate with the peace-of-mind that you are legally protected to offer your services in any state.