How to Become a Reiki Healer
Reiki can hold its own as a healing art, and it can be infused into any other modality such as essential oils, massage or bodywork. Reiki healing can serve as the focal point of your holistic health business, or as an additional tool in your wellness toolkit to support yourself and others in times of imbalance and stress.
If you are interested in giving reiki sessions as a holistic health practitioner, it is vital that you know how to offer your services legally.

Who can become a Reiki Healer?
Part of reiki philosophy is that the universal life force energy is present in every living thing. Thus, each and every person has the potential to unlock and use reiki healing for their own benefit and the benefit of others.


See full details on becoming a reiki healer here.


Reiki Training
There are many benefits of embarking on a reiki training. Reiki is said to awaken your capacity for wonder and access a level of consciousness that you may have never experienced before. Starting quality reiki training can benefit many aspects of your life including your personal and spiritual development.

Most reiki schools divide the training into three levels:
The First Degree (level 1): Practitioner's training to use reiki on oneself
The Second Degree (level 2): Practice reiki on others and receive reiki symbols
The Third Degree (level 3): Receive master attunement and symbol. Can teach and initiate others in reiki

Reiki Classes
The first step to becoming a reiki healer or reiki master is to select where and how to receive reiki classes. Consider whether you wish to study reiki online or in person. Make sure that you are receiving quality, well-founded reiki training. Find out who is teaching the class, their credentials, experience, years of training and practice, and seek out both testimonials and independent reviews by people who have taken their classes. Inquire about how large the classes are, the location, and hours of each class.

Reiki Certification
It is important to receive a reiki certification from a quality and reputable reiki school. If you decide to offer reiki services professionally, your credentials are important. However, it is very important to know that having a reiki certification will not protect you from the hidden risks of being a holistic health practitioner.

In the past few years, state regulatory boards have been ramping up their enforcement of laws relating to massage and "license to touch." Unlicensed reiki healers are particularly vulnerable to this, especially if your state lumps reiki into "massage."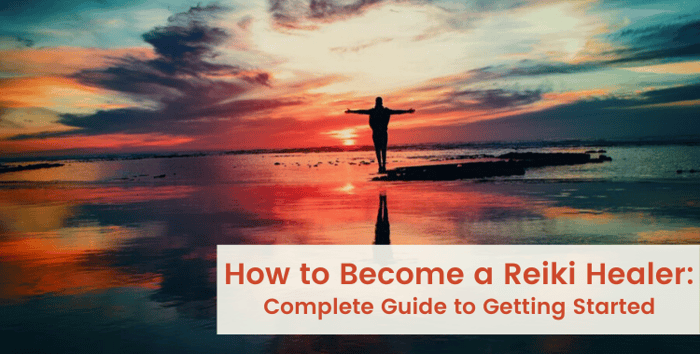 You can read the full article here to get all your questions answered about becoming a reiki practitioner.