Essential Oils for Massage Therapists & Chiropractors
If you're a state-licensed chiropractor or massage therapist, you may be thinking about incorporating essential oils or aromatherapy into your practice.
Today, many massage and chiropractor clients are seeking non-pharmaceutical alternatives to help the body heal itself naturally. Essential oils fulfill this role by making the benefits of medicinal plants accessible and applicable for a variety of health issues and overall well-being.

How can essential oils complement massage and chiropractic treatments?
Essential oils make a lot of sense for massage and chiropractic, both for short-term calming effects and symptom relief during a session, and long-term combined benefits over time. The application of carefully selected, high-quality aromatic oils on the skin can assist with spinal adjustments that restore proper biochemical balance, neural function and optimal nerve transmission.


There's a legal risk involved — if you're not properly protected
Many licensed massage therapists and chiropractors find themselves in the difficult position of being licensed in their state, but not for holistic services — such as aromatherapy massage — that fall outside of the scope of their state-licensed practice.
State regulatory boards are on the lookout for practitioners who provide services that are not covered by their existing license. As a massage therapist or chiropractor, if you incorporate essential oils or aromatherapy into your practice without a defendable legal basis, you would be at risk of losing your livelihood and having your state massage therapist or chiropractor license revoked.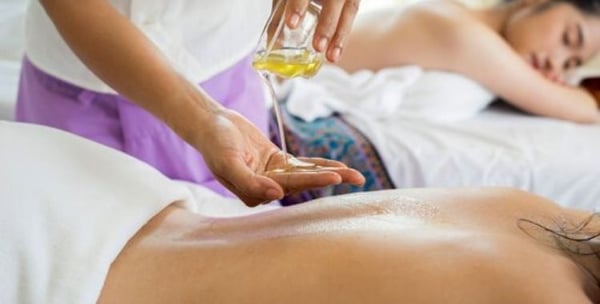 How can I incorporate holistic health services into my existing practice safely and legally?
To protect yourself and your business from legal problems, you need a defendable legal basis that will allow you to provide holistic services that are not explicitly covered by your existing state license.
As a massage therapist or chiropractor, the Professional Wellness Alliance (PWA) can help you provide your clients with the benefits of essential oils and aromatherapy, while protecting you and your livelihood from legal and financial devastation. By joining the PWA Community, you become a part of the movement for holistic health and protect yourself with a defendable legal basis through licensure.
With 20+ years of experience fighting and advocating for the rights of holistic health practitioners, the PWA can help support you as you take your massage therapy and chiropractic offering to the next level with high-quality essential oils. You can incorporate essential oils into your offerings within a safe, legal environment.